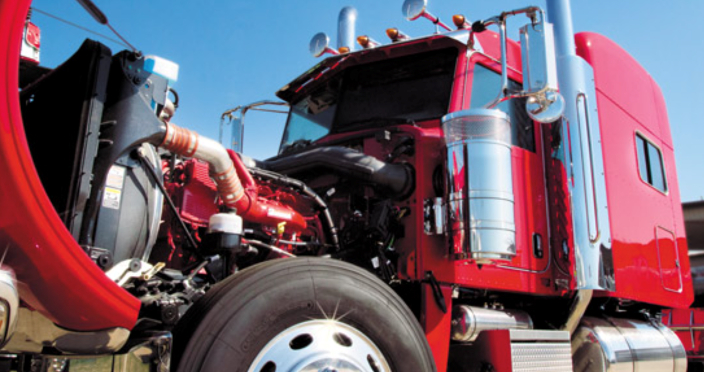 Denver Mobile Truck Repair can handle any demands you may have as a full-service truck and big rig repair shop. We can perform routine maintenance and significant repairs, so whatever you need fixed, we can help. We also work on farm equipment, highway equipment, RVs, and motorhomes, so no matter what you need fixed, we'll be able to assist you. We have an experienced staff of experts that understand how to get the task done correctly. We also utilize only high-quality components and materials because you may trust that your vehicle will be in competent hands.
Downtime costs you money, so we work quickly and efficiently to get you back on the road. We also finance repairs, so you can get what you need without breaking the bank.
For reliable truck repair in Denver, trust our mobile repair shop. Contact us today at 720-881-0431 to schedule a service appointment or learn more about our services.
Big Rig Repair
If you own a big truck, you understand how important it is. These tremendous vehicles need continuous maintenance and care to keep them running properly. That's where Denver Mobile Truck Repair comes in. We specialize in repairing engines, transmissions, trailers, tires, electrical systems, and large trucks. We take pleasure in our quick and effective service because we believe that we set the standard when it comes to small business efficiency and customer service.
In need of truck repair? Give us a call at 720-881-0431. We'll have your big rig running smoothly again in no time.
Farm Equipment
Denver Mobile Truck Repair is the friend you need on your farm when machinery breaks down. Our experts serve all farming equipment, from big names like John Deere to more obscure machines like hay balers. We work fast so that your farm isn't compromised for long and offer financing plans for repairs, large or small.
Don't let repair needs on your farm equipment stop you from production. Contact Denver Mobile Truck Repair for a fast and easy repair, so you can get back to work.
Highway Equipment
With an extensive background in repairing all types of highway equipment, our team is the only one you need to call for your next repair job – big or small. We'll have your machine up and running again as good as new in no time so that you can avoid any costly downtime.
RV and Motorhome Repair
If you have an RV or motorhome, you know that they demand more care than the average vehicle. Denver Mobile Truck Repair has a group of practiced mechanics who can repair any difficulty your RV or motorhome may have- from engine issues to electrical system glitches. Denver Mobile Truck Repair offers many financing options to make repairs more budget-friendly. We understand that RVs and motorhomes often require pricey repairs, so we're here to help. Our team of skilled professionals can take care of any repair quickly and efficiently. So if you need a truck or big rig repairs, don't hesitate to give us a call.
Call us at 720-881-0431.

[contact-form-7 id="6" title="Contact form 1"]